The checklist is an activity that allows instructors and course participants to check off items on a course as they are completed. It is designed to streamline and enhance the learning experience for both educators and students.
This handy tool allows instructors to create interactive checklists of tasks and requirements, guiding learners through their course journey step-by-step. With the Checklist Activity, instructors can easily organize assignments, readings, quizzes and other learning activities into a clear, manageable format.
Meanwhile, students can track their progress, mark completed items and gain a sense of accomplishment as they tick off each task. This user-friendly activity promises to be a game-changer, fostering a more organized and engaging learning environment for all users involved.
Set up a Checklist Activity
1. In your course, with editing turned on, add the Checklist activity from the activity/resource chooser.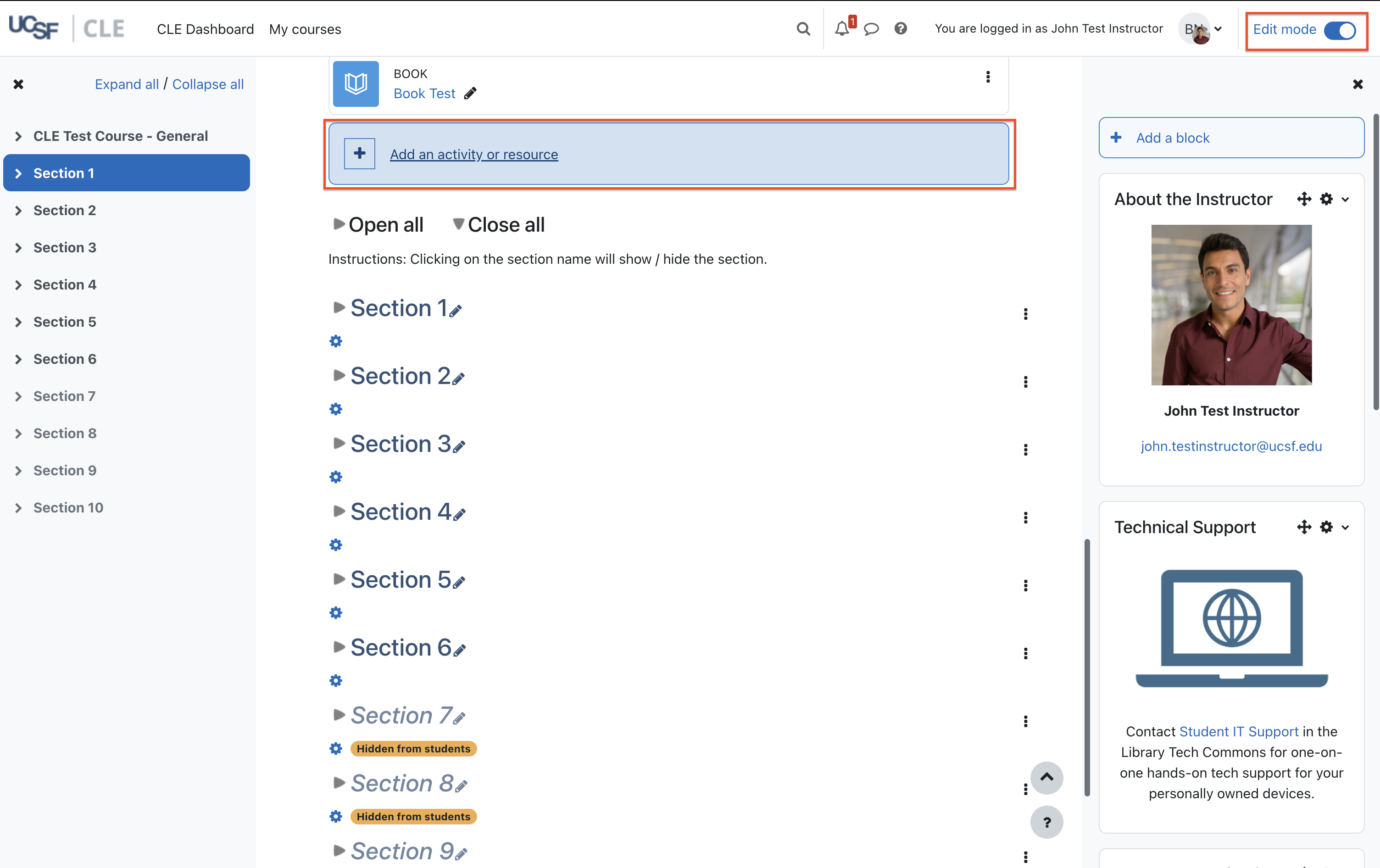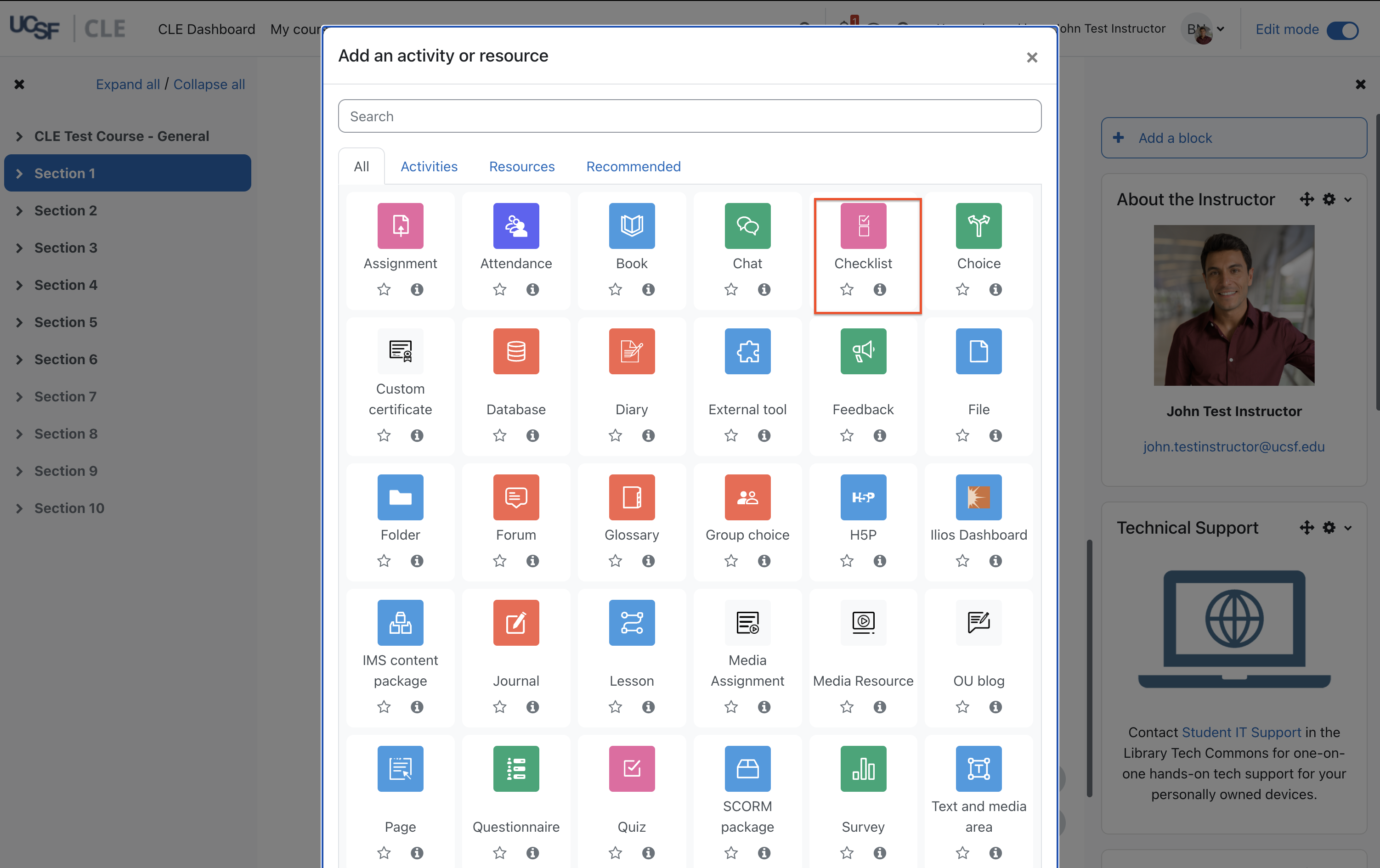 2. Configure your Checklist activity:
a. Give it a name and, if required or needed, a description.
b. Pick the settings: For example, set whether learners can add their own items and comments.
How course participants interact with the checklist activity
Learners either get a Checklist activity or block or both in their course.
Once they click the activity, they get a list of tasks with a progress percentage:
If learners have been allowed to add their own items to the checklist, they get a add your own items button:
Add the Checklist Activity as a block
Once a checklist has been created, you can add it in block form to your course as well:
3. With editing turned on, clock add a block and select Checklist.
4. Once the checklist block is added, it feature in your right block drawer. Click the configuration icon to select your checklist and set your preferred settings.