Designing an online course presents unique challenges and opportunities to captivate students. While organizing course content, resources, and activities might lack specific instructions, with proper planning and suitable tools, you can craft a well-structured course that fosters student engagement.
The Collaborative Learning Environment (CLE), commonly known as Moodle, introduces exciting features and enhancements that empower educators to create dynamic and interactive online courses. Let's delve into some course design tips and tricks that leverage the CLE's potential, enabling you to craft compelling learning experiences.
Plan Your Course Structure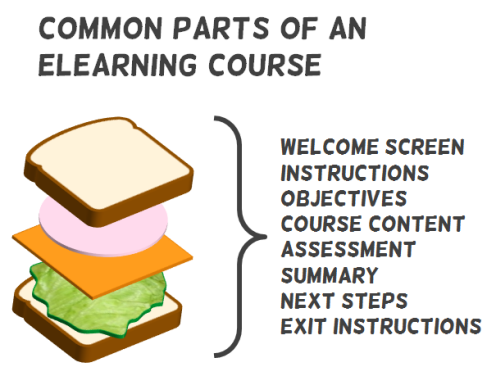 Before starting your course design, it's essential to plan its overall structure thoughtfully. Create a logical outline that breaks down the content into modules or topics, ensuring a smooth flow for learners to navigate effortlessly through the material. To add structure, you can select from six different course formats available in the CLE, such as organizing by Weeks or by Topics. Consider using Collapsed Topics to hide or expand sections, keeping the course page organized, or the Flexible Sections format for information-dense courses.
Here are some tips to enhance your course structure:
1. Establish a clear starting point for your course by creating a heading at the top of the course menu. Include essential course start-up information, like a welcome message, key dates, instructions for reviewing the syllabus, and recommended books.
2. Provide clear instructions for activities and resources. When posting materials, add explanations to help students understand what they need to do. For assignments, reiterate guidelines and due dates, even if this information is already in the syllabus.
3. Design an inclusive course for all students. Use a consistent color scheme and avoid combinations that may be challenging for color-blind individuals, such as red/green/purple. Ensuring accessibility is essential, and you can refer to the UCSF Digital Accessibility website for more information on accessibility practices and policies.
Hierarchy
The key to effectively conveying content lies in mastering typographic hierarchy. Establishing a clear hierarchy in your course can be achieved through a few fundamental techniques:
1. Size: Increasing the text size is the simplest and most widely used method to create visual hierarchy. Larger text naturally draws attention and indicates relative importance.
2. Weight: Employing a bolder weight of a font helps isolate specific content, making it stand out and hold more significance compared to regular text.
3. Color: The use of color also plays a vital role in adding emphasis and weight to text. Warm colors like reds, oranges, and browns tend to pop and demand attention, while cool colors such as blues, purples, and grays have a more subdued effect and recede into the background.
4. Position: The placement of text within a layout, relative to other elements, influences its hierarchy. Strategic positioning can guide the reader's eye and convey the relative importance of different sections.
By skillfully combining these typographic elements, you can enhance the overall clarity and impact of your content, ensuring that important information stands out and grabs the reader's attention effectively.
Interactive Content
Creating interactivity and variation in your course design can significantly enhance learner engagement and motivation. Here are some effective strategies to achieve this:
Embrace Multimedia Content: To make your course more captivating, incorporate multimedia elements like videos, images, and audio files. The CLE offers robust support for multimedia, ensuring seamless playback on various devices. Use videos for demonstrations, animations for complex concepts, and images to break up lengthy text and create visually appealing content.
Utilize Interactive Activities: The CLE provides a diverse range of interactive activities such as quizzes, forums, and assignments. Capitalize on these tools to encourage active participation and foster a sense of community within the course. These activities also offer valuable insights into learners' progress and comprehension.
Create Gamified Content: Implement gamification techniques to boost learners' motivation and retention. The "H5P" integration in the CLE allows you to create gamified content, including interactive videos, presentations, and flashcards. Gamify quizzes with time limits, leaderboard functionality, and badges to reward learners for their achievements.
Enable Course Completion Tracking: Keep learners informed about their progress by enabling course completion tracking in the CLE. Learners can easily monitor their completion status for each activity and track overall progress. This feature helps educators identify struggling learners and offer timely support.
Ensure Responsive Design: Given the widespread use of mobile devices, prioritize a responsive and mobile-friendly course design. The CLE incorporates responsive themes, ensuring that course content adapts seamlessly to different screen sizes, providing a consistent experience across devices.
Facilitate Collaborative Learning with Groups: Leverage the CLE's group functionality to promote collaborative learning. Divide learners into smaller groups for assignments, group discussions, and idea exchange. Group work fosters teamwork and enhances communication skills.
Implement Personalized Learning Paths: Use the CLE's conditional activities feature to create personalized learning paths for each learner. Set prerequisites and restrictions based on individual progress, enabling learners to move forward at their own pace and access tailored content according to their needs.
Regularly Update and Enhance: Learning is a continuous process, and so is course design. Regularly gather feedback from learners and make improvements accordingly. Keep your content up-to-date and relevant. The CLE's open-source nature ensures a dynamic community of developers continuously enhancing the platform with new features and improvements.
Design
To create a more organized and focused learning experience for students, it is crucial to avoid clutter and maintain consistency throughout the course pages. Chaotic-looking courses with a mishmash of fonts, colors, and images scattered haphazardly can be distracting and hinder effective learning. Instead, aim for simplicity and a Zen-like classroom atmosphere, where students can concentrate on course content and apply concepts without unnecessary distractions.
To ensure a seamless transfer of content into the CLE, follow these steps when copying and pasting text: Use a plain text editor like Notepad (Windows) or TextEdit (Mac) to paste the text initially. This process helps strip away any additional formatting or HTML code that might be copied over from the source, ensuring that the appearance and spacing of the pasted text align with the existing content in the CLE. By adhering to these practices, you can maintain an organized and consistent course structure that fosters a conducive environment for learning.
Remember, successful course design revolves around putting learners first and catering to their needs and preferences. Combine creativity, pedagogy, and technology to craft courses that inspire and empower learners throughout their educational journey.