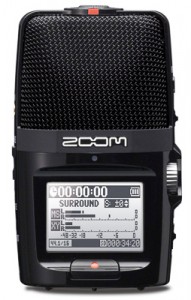 The Library Tech Commons offers a collection of audio/visual hardware for a variety of video production needs. Equipment can be checked out by UCSF faculty, staff and students. The Zoom H2n Handy Recorder is a compact and easy to use field recorder that creates audio files in either MP3 or WAV formats. It has five built-in mics and four recording modes.
Use cases for this device include:
Record group discussions and meetings
Record formal interviews or candid man-on-the-street conversations
Record soundscapes, performances and concerts
As a USB mic, web conference or narrate video tutorials
Batteries required: Two AA batteries (not included), can also run on A/C power (cable included).
To operate the H2n, follow these basics steps.
Install two AA batteries (not included), or use the USB cable and A/C adapter (included).
Pull the HOLD/Power button down to turn the device on.
Select a recording format: Menu button > REC > REC Format.
Select a recording mode using the dial on top of the device. Modes "XY" or "2 Channel" are recommended for most recording situations.
Adjust input levels using the Mic Gain dial.
Press the red record button once to start, and then once to stop recording.
Using the USB cable (remove the a/c adapter), connect the device to your computer, then drag-and-drop the audio files onto your local hard drive.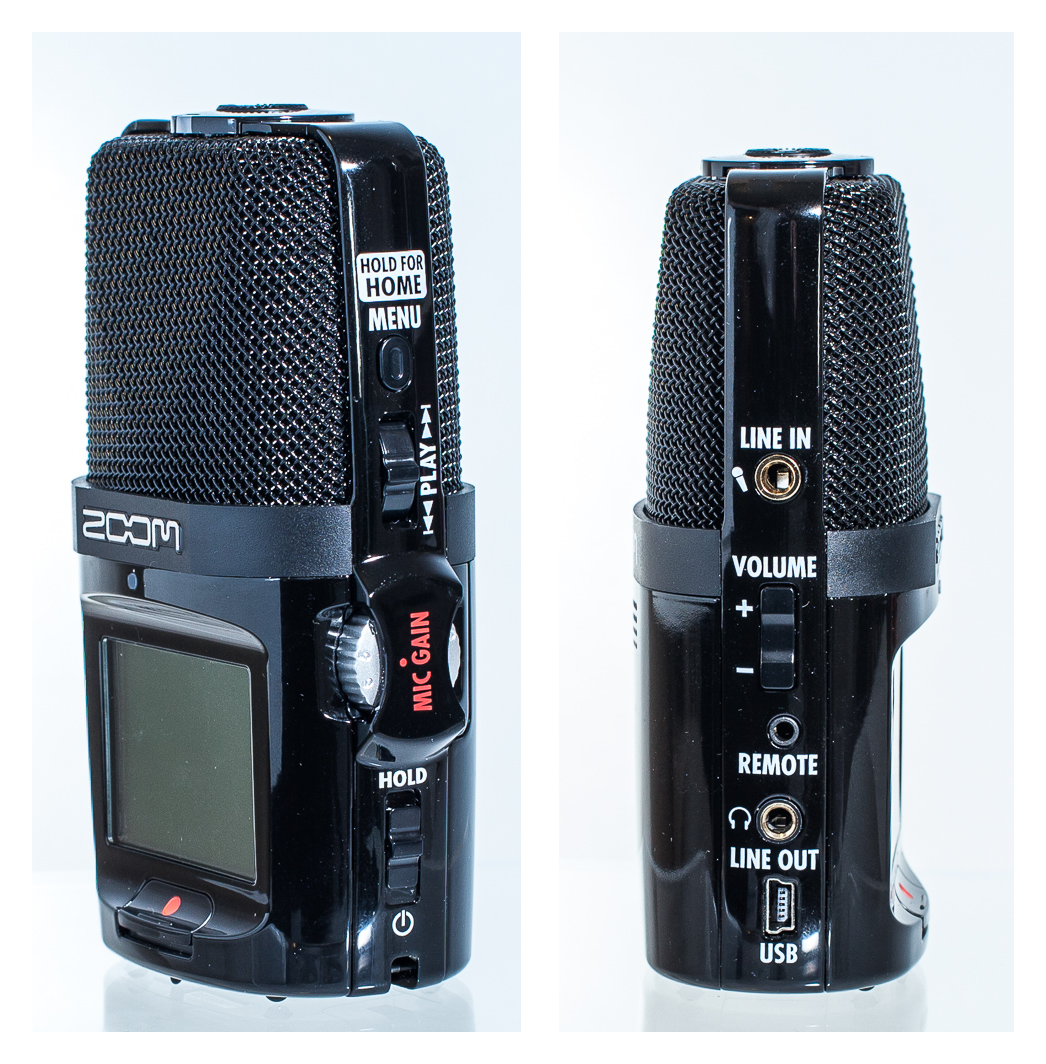 These additional notes will help you use the mic smarter and avoid common pitfalls!
Batteries – The H2n can also be powered by two AA batteries. However, we recommend using the USB cable and a/c adapter that is provided in the kit, because the battery door is difficult to open and could be damaged by frequent use. The USB cable is 4ft long, so you may need an extension cord.
Red lights – The red lights on top of the device indicate which mics are active, front, back, or both. If they are blinking while recording, that means your levels are too high, and you need to lower the gain.
Advanced features – To learn more about the device's advanced features, refer its official operation manual.
The approximate value of this kit is $250. If anything is lost or damaged during your loan, you are responsible for replacing those items.
Reservations can be made using our online reservation calendar.
The maximum loan time for this device is 4 days. Staff are available Monday, Tuesday and Thursday from 9am to 12n, in CL240 of the Parnassus Library for equipment check-out. Equipment can only be used for UCSF related activities, by UCSF students, staff and faculty. More information about the reservation process and our policies can be found here: How to Reserve Equipment.